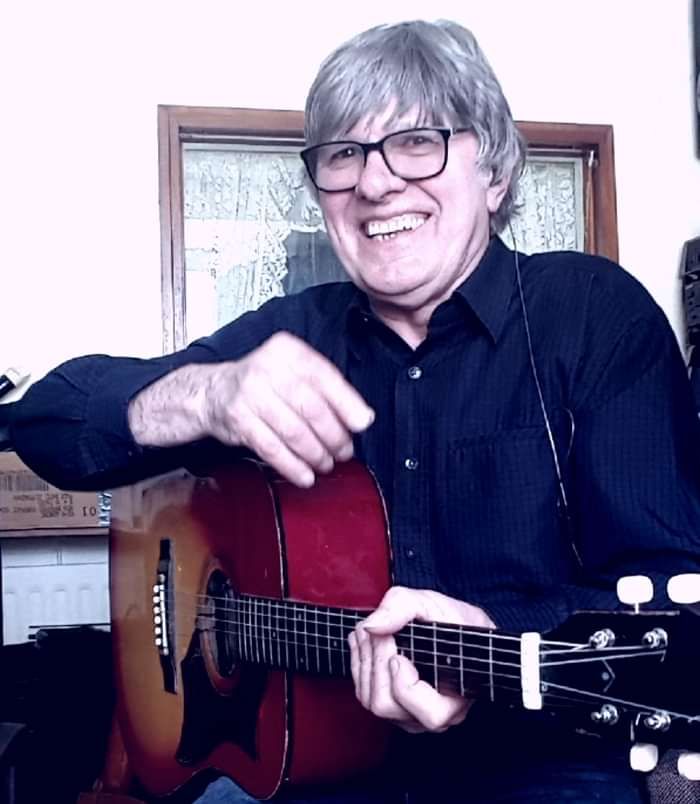 Celebration Song-o-gram
DON'T BUY A CARD - SEND A LIVE SONG!
Send a sung Greeting instead of a written card...- For something different, fun or for the environmentally conscious!
How it works Buy the Song-o-gram here.
E-mail - gifts@grimmdoo.co.uk and a form will be sent to you to complete details of your request. e.g. The recipient, occasion, song, contact method and details.
After arrangements have been agreed:
You contact the recipient to tell them to expect the 'call' at a prearranged time.
Dave will contact the recipient through the means you arrange - via Messenger, WhatsApp or another video media app.
The experience: Dave will introduce himself,
Give the message you want to send and then…
sing a standard 'best wishes' song:
• 'Happy Birthday'
• 'Congratulations'
• 'We wish you a Merry Christmas'
• 'We'll meet again'
• or another standard
OR
One of Dave's songs (Not an ELO song)
After the experience
One message will be sent to recipient with a link to www.davescottmorgan.com
In accordance with GDPR their contact details will not be kept.